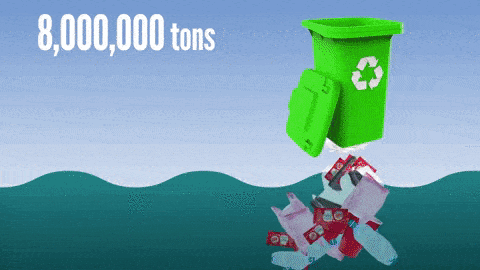 STOP USING PLASTIC BAGS AND SWITCH TO THESE REUSABLE PRODUCE BAGS!
Did you know that the United States alone uses 100 billion plastic bags a year, and it takes almost 1000 years for each bag to break down? Help do your part with EcoBag, our reusable produce bags!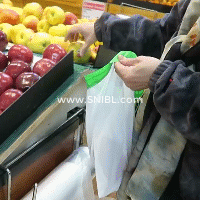 Premium Reusable Mesh Food Storage Bags (12pcs/Set) is designed to address each of these concerns. They're easily breathable, washable & reusable making them both hygienic & eco, add to that the fact that they're made in 100% Polyester Mesh allowing produce to stay fresh for longer.
Perfect for storing produce in your refrigerator the Premium Reusable Mesh Food Storage Bags keeps fruits & veggies fresher for longer and its delightful prints are sure to give your Refrigerator a style boost.
They come in a mesh design with drawstring and poplock for convenient opening and closing. 
Premium Reusable Mesh Food Storage Bags (12pcs/Set) are made of biodegradable Polyester Mesh with a smooth and delicate fabric, which allows for air circulation.
No toxic chemicals were used while weaving the Premium Reusable Mesh Food Storage Bags (12pcs/Set). They're also reusable – you'll be able to use them week after week, month after month, without worrying about them breaking down or spoiling your produce.
FEATURES
Mesh design

 

allows for air flow instead of sweating inside the store's plastic bags. This prevents condensation in the fridge and keeps your fruits and vegetables fresh longer guaranteed!
Drawstring and pop lock allow effortless yet secure opening and closing.

 

Easily portable to bring along on your next shopping trip. You may wash the produce directly in these bags and then place them straight into the fridge or freezer.
Made of strong, lightweight, easy-to-see-through mesh polyester.

 

A sustainable alternative to single-use plastic.
Washable and reusable

 

for grocery and storage.
BPA free, and food-safe material. May be stored in fridge or freezer.
Storage for travel items and 

almost any household item

.

Perfect for toys, fruit, coins, medicine, cables, cosmetics, accessories and much more. Use them to keep things together during grocery shopping, camping, fishing, garden harvest, beach, and travels.
With our eco-stylish Premium Reusable Mesh Food Storage Bags (12pcs/Set), you'll show the world that you are a responsible, smart, and eco-conscientious person who cares about saving our environment and reducing the burden of non-biodegradable plastic from our planet.
Includes:
12pcs x Premium Reusable Mesh Food Storage Bags
3 Small (20 cm x 31 cm)
6 Medium (33 cm x 31 cm)
3 Large (41 cm x 31 cm)
Material: 100% Polyester Mesh