Use RehnPro® to make old knives look like new knivessame!
Grind in a safer, faster and more practical way Knife!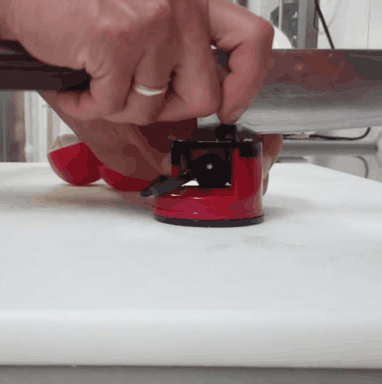 Perfect design
The biggest difference between RehnPro® is its super hard
Tungsten carbide blade, which gives his knife a new thread.

Designed for small spaces, making your life lighter.



Do whatever you want
Our RehnPro® sharpener has powerful suction cups
And unique lock treasure system.
Provide stability and sharpening capabilities.
There is no danger of slipping, slipping or stabbing, ensuring your safety!


Fast and convenient
Only three sharp old knives cut like brand new knives.
Most suitable for most knives, such as chef knives, butcher knives,
Hunting knives, pocket knives, etc.


High-quality and durable materials
Although the imitations are similar, they all have steel blades.
The type is similar to the ordinary sharpener. Escape them!
Try it, you will see!

The material with tungsten carbide blade has unlimited resistance Usability.

If the product does not meet your expectations, you can do it within 7 days of receipt
ask for refund. Our mission is to provide 100% customer satisfaction degree.