This game is a lot of fun for parents, grandparents, or babysitters to play with their kids. It's made from high-quality materials, interactive, and engaging.
When you need a new game for family game night, Save The Penguin is it!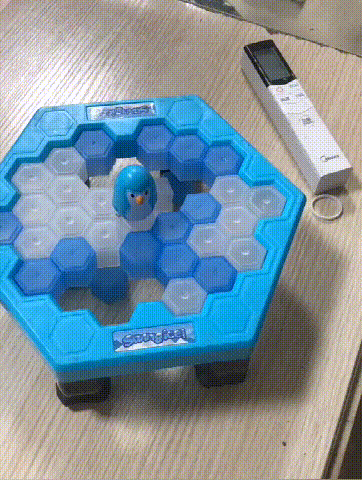 Setting up the game is very simple for both adults and children. You'll be amazed by how well your younger children take to this game
Our game is for 2-4 players. It can help enhance your child's hand-eye coordination, patience, and cognitive skills as it promotes problem-solving.
It's the perfect way to exercise your child's brain.
How To Play:
1. Keep the penguin on the board. If you make it fall off, you lose! Oh no!
2. Make sure to not fall into your opponent's traps!
3. Whoever's penguin gets to the end of the game without falling WINS!
Specifications:
✓ Net weight:100g
✓ Material: Plastic
Package Includes:
1 x Save The Penguin Game