Elevate your music with the shake of your hand while strumming the guitar at the same time.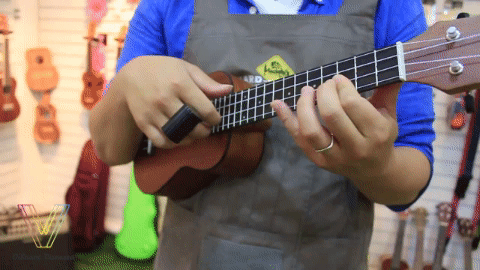 This Rhythm Finger Shaker will bring out the best sound in you.
MUSIC INTELLIGENT
Clear and soothing sound suitable for ukulele and guitar. Produce distinct sounds that add an effect that is pleasing to listen to, right at your fingers.
ELASTIC FINGER STRAP FOR ALL FINGERS
Practical elastic design that firmly fits all fingers. This finger shaker will not easily loose and slide on your fingers.
JAM WITH ALL INSTRUMENTS
Suitable for guitar, ukulele, drums, percussions or other musical instruments to enrich the level of performance.
Taking rhythm with you wherever you go with the Rhythm Finger Shaker.
---
PRODUCT SPECIFICATIONS

Material: ABS
Weight: 50 g
Package Inclusion/s: 1 pc. Strummin' Rhythm Finger Shaker