SHIPPING WORLDWIDE

✔ 100% money-back guarantee.
✔ Delivery>>Global Express Delivery.
Restore Your Unattractive & Tired Clothes To New Again!
Invest in something timeless that saves you money.
Our one time only product will save on buying new clothes, carpet, furniture, fabrics, upholstery & more by simply giving them a quick shave.
The Lint Cleaner Pro's uniquely designed copper head removes pilling, lint, fluff, fuzz and hair without damaging the fabric. This keeps them clean, soft and looking like the day you bought them!
How To Use:
Place the fabric to be cleaned on a flat surface or securely hung.
Drag your Lint Cleaner Pro across the fabric while applying a little pressure.
Collect all the

 

hair, fluff, fuzz & pills

,

and throw them away.
Your fabric is now

 

looking great

 

again!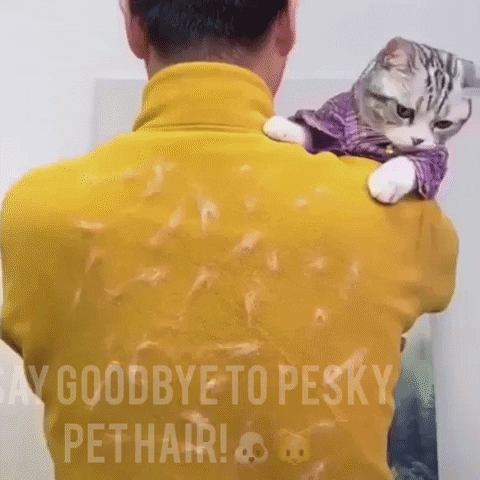 Why Do I Need Lint Cleaner Pro
Good As New -restore your clothes, carpet, furniture and fabrics to an excellent condition. No more ugly bobbles! 
Battery-Free & NO Harmful Sticky Paper - millions of sticky paper lint sheets are used & disposed of EVERY DAY, these cannot be recycled due to the glue. Help save the environment with our one-time-only lifetime solution. 
Embedded Hair -A must have for pet owners! Incredibly effective for removing pet hair from carpets that vacuums miss. You'll be surprised! 
Quick and Easy To Use - Removing fuzz, fluff, hair, pilling & more in literally seconds.
Try The Lint Cleaner Pro Completely Risk Free With The LintRolled Lifetime Guarantee:
We built the Lint Cleaner Pro to last forever, period. So, if for any reason your Lint Cleaner ever gets damaged, broken or even just doesn't work like it used to, simply contact us explaining the situation, and we will either refund you or send another one out to you free of charge! That's the LintRolled way.
PACKAGE INCLUDES: