Baking & Slicing Bread Just Got Easier!

If homemade pastries are the star of your kitchen, the multi-functional bread slicer set will definitely make your job a lot easier! This is the perfect addition to your kitchen as it adds convenience and consistency to your baking process.
It is designed with ease of use and comfort in mind, both the rolling pins and cross blade allow you to cut the pastry into regular sizes, the former for square or rectangle and the latter for the triangle, suitable for making biscuits and croissant.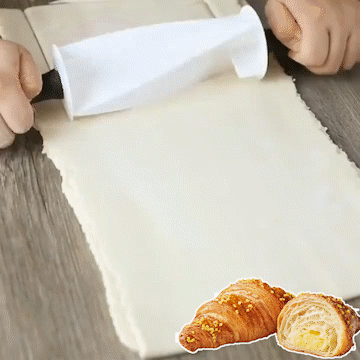 Features:
✅ Perfect and Neat: made with precise edges to ensure consistent, clean-cut
      results every time
✅ Time-Saving: eliminate the guesswork out of cutting evenly sized triangles
      for a more efficient process that will save you time and labor
✅ 7 Sizes to Choose: the rolling pins have measurements to help you decide
      on the right size for your pastry
✅ Easy to Use: just lay the dough out and roll to create the perfect shape, just
      a matter of seconds only
✅ Made of food-grade, durable, non-toxic, and rust-proof material
✅ Include hanging hole for convenient storage on your kitchen wall
✅ Suitable for novices as well as professional chefs
✅
Suitable for cutting pasta, pastry dough, brownies, biscuits, pizza, lasagna,
      clams, etc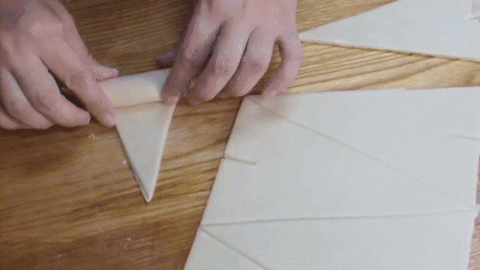 Specifications:
✅ Material:
BPA Free, Phthalate Free PP
✅ Size:
6.5cm x 36.4cm x 17cm x 9.7cm x 6.5cm  (Croissant  Cutter)
7cm x 47cm  (Blade Cutter)
Product Includes:
✅ 1 x Blade roller or/ and
✅ 1 x Croissant cutter