THE HOTTEST MAGIC FLYING BALL IN 2020!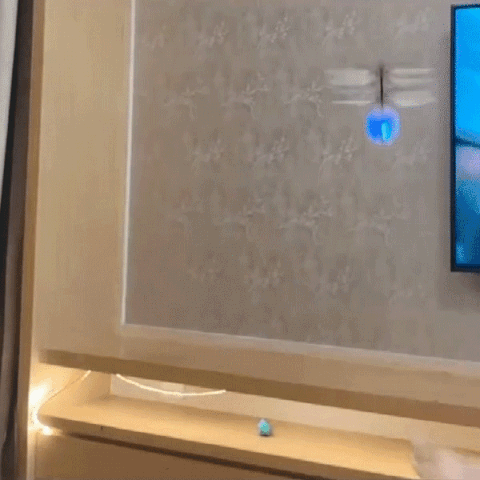 Enjoyed by thousands of parents who are getting amazing responses from their kids.
This amazing flying ball is fun for the entire family, especially for children aged 14+ who love getting exercise while playing with this toy! 
7 AMAZING FEATURES:
The LED Magic Flying Ball features a

 

clear crystal ball with 2 sets of wings

 

imitating a magical fairy, and a sturdy balancing pole above it.
When turned on, it emits a brilliant colorful light, vibrantly illuminating the entire room

. Particularly at

night, the darkened room is lit up and looks magical. Children become ECSTATIC and AMAZED once it starts flying!
The ball houses a USB rechargeable battery, motor and flashing LED lights so you're ready to play once it arrives.
It's ADVANCED LED INFRARED SENSOR allows it to be

 

motion-sensitive so it detects nearby objects and knows to move away from them.

THE CHALLENGE FOR KIDS is to

 

keep the

 

LED Magic Flying Ball in the air

 

since the toy is super smart and will fly away from your hand when you try to grab it. You can use your hand to control it up and down, or catch it with your hand to let it take flight again.
ENVIRONMENTALLY FRIENDLY AND NON-TOXIC MATERIALS - The wings are made of soft plastic and are flexible (see image below) which minimizes injury and ensures children are safe when playing. However, parent supervision is still advised for toddlers.
This is the PERFECT GIFT for children and teenagers! Surprise them with it on their birthday, as a reward for passing a test in school, or even just as a special gift! Your kids will LOVE playing with this amazing toy. Watch them become

 

ecstatic as it starts flying and lighting up the room!
HOW TO USE:
Place the toy in your hand.
Turn it on and after 3 seconds it will fly upwards.
Any infrared remote control (TV remote, Samsung phones, etc.) can turn the LED Magic Flying Ball on or off (RC remote not included).
 
Once in flight, there is no need to touch the ball. Simply place your hand under it to send it back into the air. 
SPECIFICATIONS:
Dimension (Ball): 15 x 11 cm
Material: Durable ABS Plastic
Suitable For: 14 Years Old & Above
Type: Motion-sensitive
USB Rechargeable: Yes
Flight Time: Approx. 6-8 minutes
Charging Time: Approx. 20 minutes
PACKAGE INCLUDES:
1 x LED Magic Flying Ball
1 x USB charging cable