KEEP YOUR MOWER BLADE RAZOR SHARP WITH THIS LAWN MOWER BLADE SHARPENER!
A blunt blade rips and pulls the grass, leaving rough tears that weakens the plant. Keeping your mower blade sharp cuts the grass cleanly, allowing the plant to heal and recover quickly.
Complete your lawn-cutting chore faster with less stress on the mower. Give your lawnmower blade a sharp edge in minutes, maximizing cutting performance.
Keeping your mower blade sharp prevents grass diseases and fungal growth. Studies show that a blunt mower blade is one of the main causes, so it is important to keep it sharp.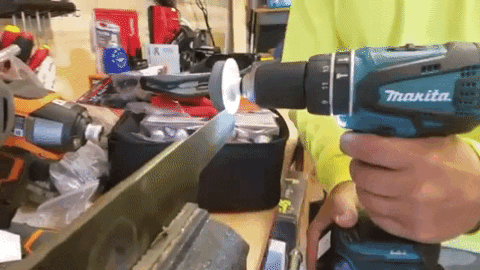 BENEFITS:
Worldwide Insured Shipping  &   100% Money Back Guarantee.
Compatible with all models of electric drills, this  Lawn Mower Blade Sharpener is designed  to make the sharpening process easier and simpler. It can quickly put a smooth, razor sharp edge on the mower blade in just minutes. The perfect tool to for keeping both your lawnmower blades and lawn in its prime condition.
PRODUCT NOT SOLD IN STORES