All products can be used
| | |
| --- | --- |
| Minimum Qty | Discount code |
| 2+ | OFF10 |
| 4+ | OFF15 |
| 5+ | OFF20 |
FOR WHEN YOU ARE MISSING YOUR CAMERAMAN.
Get more done than ever before with the Apple Style™ gravity defying iPhone case. The iPhone case of the future allows you to do things with your phone that you always wished you could. Stream movies and shows on your phone while getting ready, follow along to make up YouTube videos while doing your makeup, or take the best selfies with this one of a kind phone case.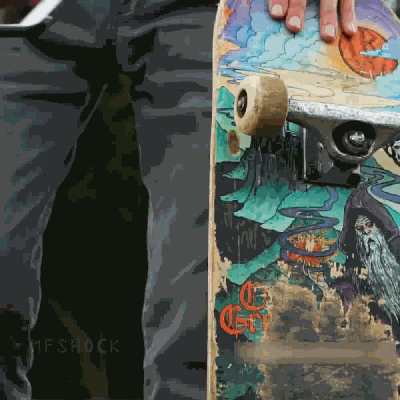 ✅ Nano-technology suction - nano-sized suction cups line the back of the case allow it to stick after gently pressing the case to any flat surface like a mirror, whiteboard, fridge, or wall freeing up your hands to do whatever you want them to.
✅ Capture the best moments - even if you don't have a cameraman. Secure your phone to a flat surface and grab your best selfies, stunts, and moments. You can even get incredible slow-motion shots too.
✅ Exclusivity - this 3 in 1 stand is not sold in stores. Buy it here and get it promptly delivered to your door. With our satisfaction guaranty, you can return it within 30 days free of charge, no questions asked.
The Apple Style™ iPhone case's innovative design allows you to literally "stick" your phone to just about any surface allowing you to do anything else from watching makeup tutorials while doing your make up, capture action shots in slow-motion, Facetime while cooking dinner, and so much more. The applications of this case are virtually LIMITLESS!
This Apple Style™ iPhone case uses Military grade silicone and polycarbonates to encase your phone in heavy-duty protection without adding all the bulk of other heavy duty phone cases. Additionally, a soft inner lining increases absorption and protects your phone from dirt and dust while the hard anti-shock material keeps your phone safe from drops. 
Millions of nano-sized ultra-small suction cups give this phone case the unique ability to stick to a variety of smooth surfaces such as glass, wood, whiteboards, metal, ceramic tiles, computer screens, mirrors, etc. Check out some of the images to check out how customers have used this great benefit.
TRY THE APPLE STYLE™ GRAVITY DEFYING IPHONE CASE RISK FREE!
In case you are not in love with your iPhone case, contact our helpful customer support within 30 days of receiving your order and we'll refund you, no questions asked!
So go ahead and grab yours today before we sell out, again!
Frequently Asked Questions
Does temperature affect how this case works?
No, it shouldn't. The only issue would occur if the case was not clean when used.
Does the stickiness mess with your pockets?
No, the nano-technology allows it to stick to flat surfaces after the back of the case is pushed against the flat surface and both the phone and the surface are clean.

Is there a warranty on this product?
Yes, this product has a 90-day limited warranty protecting it from manufacturing defects.