It only takes 20 seconds. You can make a delicious drink by adding a fresh ice cube to a combination of fruit or condiments.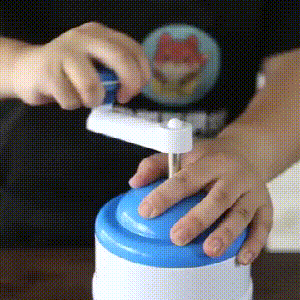 Practical design: has small volumes, beautiful appearance, practical operation, high efficiency, etc
Easy to take with you: is very easy to take with you for summer, it is very practical if you are on an outdoor grill Praty
Ideal for a grille party: this crusher is very useful when you are at a grille party, the big ice is beaten very quickly.
Environmental protection: there is no battery inside, the rotation knocks one down.
Our service: if you use our product with any problem or question, please contact us, your message will be answered within 24 hours.