⚽
🏐Football volleyball training belt
👨‍👩‍👧‍👦
Train all your single-player skills!
Better control of the reaction time and touch of the ball! 
1. The hands-free trainer allows players to maximize the number of touches on the ball with more mobility.
2. Ball sleeve and the belt turn your ball into a solo kick and return trainer.
3. An adjustable belt with fastener tape fits most athletes.
4. Stretch your football training to the limit without chasing the ball.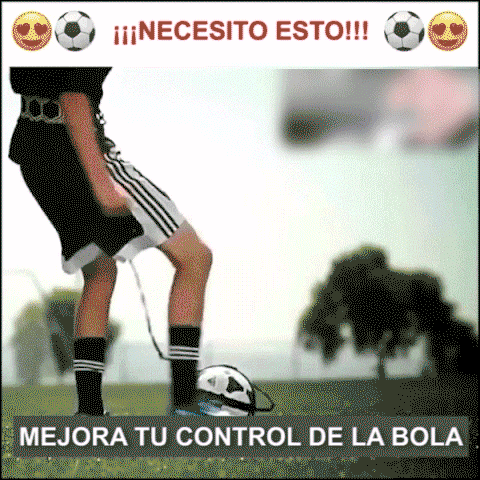 🏐✔️
GREAT FOR SOLO TRAINING:
 With the aid, it becomes very easy to practice arm swing technique and tosses multiple times in a row. The elastic cord guides the ball back after every swing. No need for interrupting the training in order to fetch the ball. Multiple fast repetitions in a row get you in a state of flow: this makes it easy to perfect technique through quick feedback.
🏐✔️
ADJUSTABLE CORD LENGTH
: Elastic double reinforced cord is adjustable in length. For optimal serve training, we recommend finding the optimal height for your height and adjust the cord accordingly. It can be adjusted up to 5' 9'' (1.8m).
🏐✔️
COMFORTABLE AND SIZE ADJUSTABLE AROUND WAIST
: Velcro strap fits comfortably around the waist. It can be adjusted to accommodate different waist sizes up to 2'6'' (80cm).
🏐✔️
FITS ANY VOLLEYBALL:
 Neoprene pouch with adjustable length holds standard volleyball or beach volleyball. It could even hold soccer, water polo, or basketball. This pouch is attached to an elastic cord that is attached to the velcro waist strap.
Specification:

1. Material: SBR diving fabric double-faced fabric.
2. Color: Black Yellow pattern
3. Belt Length:94cm
4. Cord Length:100cm
5. Highly Elastic Cord:130cm ~300cm
package includes:
1 *Football volleyball training belt