🔥PROMOTIONS (BUY MORE THAN 2 GET 20% OFF)
Please enter the code "

F20

" on the checkout page.

Free Solid Perfume Block.
A REFRESHING ADDITION TO ANY CAR!
That brand new car smell isn't going to last forever, leaving an opening for bad odors to make a home in your car. Save yourself the headache and get the Flying Pig Car Air Outlet Clip! It's the breath of fresh air you badly need as it releases a refreshing scent to invigorate you through long drives.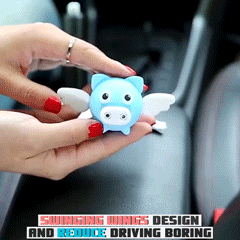 A refreshing accessory contained in a charming design, it diffuses a pleasing aroma that  banishes stale air and bad odors. This refillable air freshener has simple, intuitive parts, making it easy to use and install. Widely applicable even outside of your car, you can also put it inside your home to freshen up your abode.
🌟

HIGHLIGHTS🌟
Refreshing Accessory

 

- This air freshener effectively banishes odors from your car and replaces it with a pleasing, refreshing scent.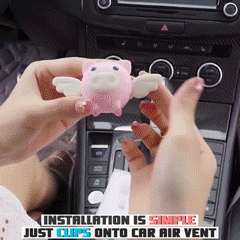 Humidifying Function

 - Spraying fine mist into the air, its humidifying function reduces static electricity, radiation, and dust trapped inside your car. 

Charming Design

 - Simple and cute, its cartoon design and moving wings make it a charming accessory for your car. 

Easy to Use

 - Installation is as simple as clipping it to your car's air outlet. A magnetic connector lets you easily detach and handle the air freshener without removing the clip from the air outlet.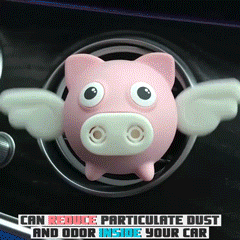 Refillable Scent

 

- Container for the air freshener's scent, the pig's nose can be detached for refilling. The scent comes in a small solid perfume block, making it easy to handle and replace.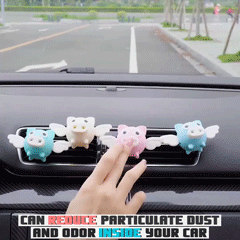 🌟

Specifications🌟
🌟

Product Included🌟