THE EASIEST DIY RIBBON HANDBAG!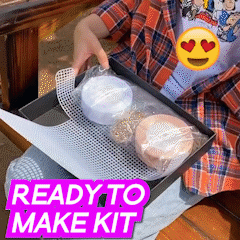 Thinking of unique art and craft or DIY concepts that you can easily make and enjoy? Then this Flowery Chiffon Ribbon Handbag DIY Kit is the perfect set for you! It features a flexible mesh material shaped into a foldable bag template with light and silky ribbon yarns for you to knit on using a special knitting needle to easily hand weave and make a fancy crossbody bag.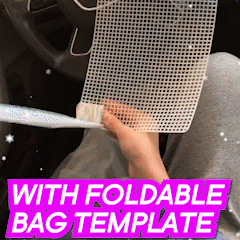 The DIY handbag kit comes with a selection of pretty ribbon colors that can be knitted on easily through the foldable bag template using the knitting needle. It's easy to use and can be done very quickly by folding and knitting on the ribbon yarns. Once completed, it easily becomes a cute handbag that you can use to keep your small essentials and is also a perfect gift idea for all ladies.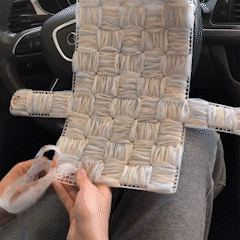 FEATURES
READY TO MAKE KIT




It comes with a foldable mesh material, ribbons, knitting needle, designer chains for the handle to easily hand weave the bag.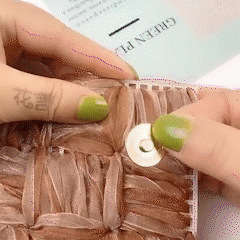 PERFECT GIFT IDEA
Great gift item for ladies especially moms, sisters, and girlfriends on their birthdays and special holidays. 
SPECIFICATIONS
Material

: Silk and mesh

Weight

: 0.24 kg

Gender

: Female

Size

: 20 x 14 cm

Color

: Pure White, Mysterious Black, Temperament Gray, Wild Rice White, Personal Ash, Girl Powder
PRODUCT INCLUDES
1 x foldable mesh bag template
1 x ribbon yarn
1 x chain handle