Why Do I Need This?
It is called  fingertip protector which can protect  you finger when you are playing stringed instruments.

Using this product will not affect the speed of playing the guitar.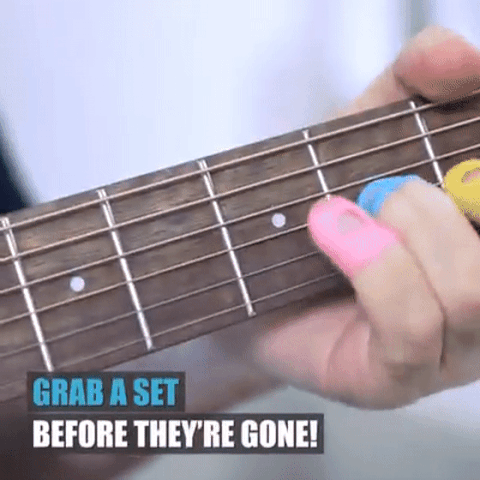 I love guitar as well as I love my fingers.So if you have trouble of finger pain,try it without being concerned about others' views.
Features

Problems such as finger deformation, ugly calluses can be easily solved with the protection of guitar finger protectors.
Adopt high-grade silicone, say no to smelly smells. 2mm thickness makes it frivolous and ventilated, anti skid and comfortable. Avoid hand sweat which can easily makes the strings rust.
Special design makes fingertip protector close to skin freely.
Super Tough and high performance with good tension is not easy to broken.
Specifications
Material: silicone rubber
Weight: 2g
Size: universal
Contect: 1*fingertip protector