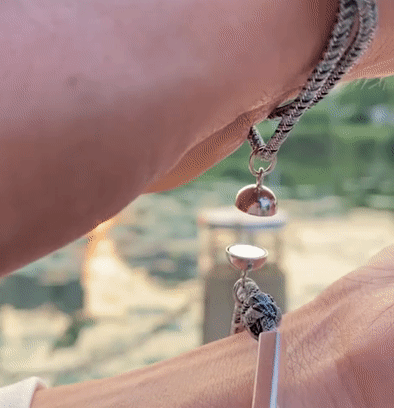 💘Show your partners how much you care with this beautiful and meaningful handcrafted couple bracelet!😍 
💖Magnetically Magical! This eternal promise couple bracelet comes with a magnetic charm design that attach to one another once placed closely, representing the intimacy between you and your partner! 
💖Hand-woven Premium Cord! Made with premium quality materials, this bracelet is hand-weaved with fade-proof , fray-proof, adjustable and elastic cord that symbolizes your undying love! 
💖Free Length Adjustment! This couple bracelet comes in a free length adjustment design so you don't have to worry about the fit! The eternal promise bracelet comprises of two different designs, perfect for you and your lover! 
SPECIFICATIONS:  

Components Included:
2 X Bracelet

1 X Gift Box

1 X Silver Polish Cloth