Worldwide free shipping over $39.99 


✅100% Money Refund
✅Recommend to buy Two free shipping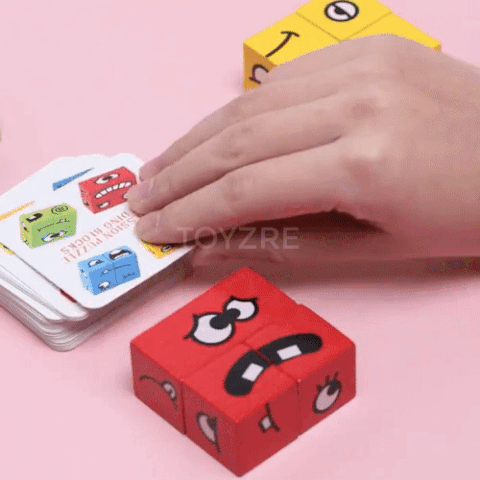 Product description:
Emoji Puzzel is an educational game which can be played with whole family. There can be up to 8 players at the same time, one or two people as a team. There are also many ways to play with it:

1.Mix the cards and flip in order, who figure out the puzzel first can keep the card, see who get most cards at last. 

2.Limit the time of each puzzel, and take out cards randomly, who are the same color have to make the puzzel, fail then lose.
Product feature:
Product information:
Name: Emoji Puzzel Four Teams Game
Material: Solid wood
For age: 3+ years old
Content: 12x Cubes+50x Cards
Shipping:
Worldwide free shipping over $39.99
The delivery depends on the service you order.