MAKES YOUR BUSY LIFE EASIER
Time has arrived to forget cling / saran wrap, aluminum foil, baggies, and lid hunting. Our Silicone lids are stackable and see through so storing and finding food has never been this easy.
Our zero waste reusable food and container lids are eco friendly, reuseable and durable - you'll be amazed at how long they'll last. They won't tear or warp like your standard wraps or storage containers.
VERSATILE
6 sizes will fit covers containers "3-10" sizes: such as a bowl, cups, glassware, pyrex, jar, food can, instant pot, crockpots. Fruits and vegetables: watermelon, pineapple, cantaloupe, lemon, onions or other fruits and vegetables.
SAFETY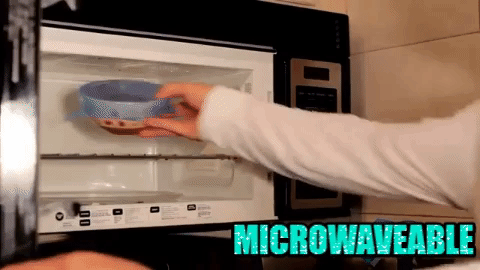 FDA approved, nontoxic, BPA free, 100% phthalate free, lead free, plastic free, bpa free. Dishwasher safe, microwave safe, no discoloration & heat resistant up to 450 f. Simply cover your food and heat in microwave or freeze. So it is healthy for adult and baby food storage.
PREMIUM AND PERFECT SEAL
All silicone stretch lids food and bowl covers are not the same, our covers uses premium material and got thicker groves on the edges providing a maximum seal. These are smooth, tough and stretchy enough to snuggle over odd-shaped containers to prevent spills while keeping food fresh.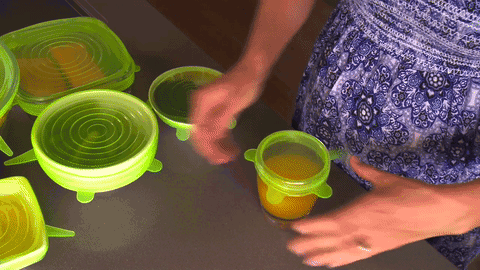 SUPER EASY TO USE
Forget about wrapping plastic around your bowl trying to get it to stick or trying to find the missing lid to match the container in your kitchen cupboard. Grab a lid and stretch it on.
SAVE MONEY AND SAVE THE PLANET
Stop wasting your time and money on plastic wrap or flimsy containers that end up in the waste bin.
WE PROVIDE:
Easy Return
Best Quality
Worldwide Shipping!
Money Back Guarantee
 You transaction is safe and secure