Did You Know Viruses Thrive in Dry Air?

With a simple touch of a button, our revolutionary Donut Humidifie quickly and efficiently restores moisture in to the air. So you can protect yourself from airborne viruses, relieve dry skin, minimize snoring, reduce your heating bills, and say goodbye to the symptoms of allergies and asthma, all with a single portable device!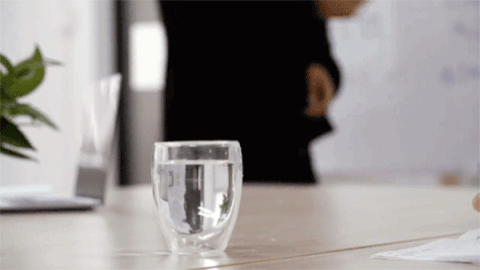 Simply drop the humidifier into a container of water, turn it on, then begin to enjoy healthy, humidified air in an instant! Its adjustable length makes it suitable for containers of all shapes and sizes.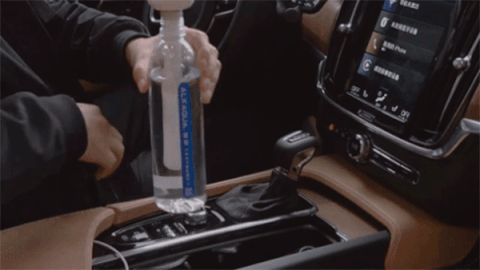 HELPS PREVENT THE SPREAD OF AIRBORNE VIRUSES

 - Airborne viruses such as

 

COVID-19

 

and influenza spread a lot more effectively when there is insufficient moisture in the air.
MOISTURIZES SKIN AND LIPS

 

- Dry air actually sucks moisture out of the skin, leaving it 

dry, itchy, flaky and sore. It can also cause chapped lips and possibly even bloodshot eyes.

PREVENTS SNORING/INTERRUPTED SLEEP

 - When we're asleep, a lack of moisture in the air causes the mouth and throat to dry out, increasing the severity of snoring and the risk of interrupted sleep.
MAKE YOUR HOME FEEL WARMER

 

(Save on heating bills!) - 

Studies have shown that dry air actually feels colder than humidified air. To compensate for this, we tend to crank up the thermostat, resulting in higher heating bills.

MINIMIZES ALLERGY SYMPTOMS - Dry air creates an extremely favorable environment for dust mites and airborne allergens to thrive, leading to intensified symptoms for those with allergies.
MINIMIZES ASTHMA SYMPTOMS - Breathing in dry air can cause the airways to become irritated and swollen, further aggravating the symptoms of asthma patients.
Lightweight and portable, so you can take it anywhere!
Adjustable Length for containers of all shapes and sizes.
USB Rechargeable for hours on end!
HOW TO USE
STANDARD PACKAGE INCLUDES:
WICK ONLY PACKAGE INCLUDES:
2 x Long Cotton Wick
2 x Short Cotton Wick
DIAMOND PACKAGE INCLUDES:
Standard Package Contents
Wick Package Contents
SHIPPING:
Free shipping on all orders!
Please Note: Due to high demand, some items may arrive within 3-5 weeks. The shipping times are noted on each product page. Your order is important to us. If you have any questions, please don't hesitate to email us - Thank you!