large hockey puck silicone mold,  5.5 cm diameter hockey puck can be completed at a time.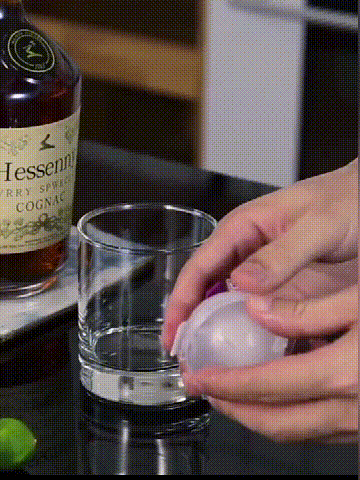 Environmentally friendly silica gel, food can be contacted, rest assured to use, a puck on the press out.
FEATURE:
Silica gel is flexible and can be kneaded easily without deformation, Repeated twisting, stretching, not easy to deformation, durable.
Easy to open ear tongue design, Easy to use, easy to open mold.
5 lock design, tight and watertight, press tight and non-side leakage, easy to release after freezing.
The base is stable and the four corners are balanced, Reinforced four-angle design, freezing, balance the mold, not inclined.
Specifications:
Color: Black
Ice Hockey Size: 5.5 cm.

Material: Consumption of silica gel+ ABS.
Package Include:
1 x Big Ice Hockey Silicone Mold Ice Box.