To welcome father's day, we will sell 300 items at a very low price less than $1.99/pc. The original price will be restored immediately after the sale.
Use the product to control the water flow. Place the plastic part inside the soil and place full bottle of water onto the plastic part. Use the regulating valve to control the amount of water that goes to the soil.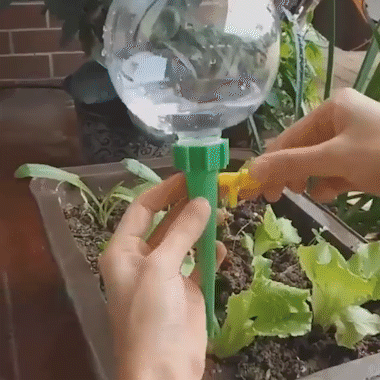 You can use the control system
even when you are on vacation
, just put the right bottle and regulate the flow, and you can leave your plants without worrying. It can release the right amount of water for
up to fifteen days
, and it is super easy to use.
It fits many kinds of bottles.
Composition&Size
Shipping
Worldwide free shipping over $45.
Please except 2-day arrangement for delivery since we got quite a lot orders.