THE IDEAL TOOL FOR NO-MESS LIQUID TRANSFERS!




If you've ever had trouble with draining while changing engine oil and fluids or transferring liquids into containers without spilling them and making a mess all over the place and on your hands, then this Flexible Draining Tool is perfect for you! It easily molds into different shapes to help guide liquids, oil, and fluids into the pan easily for mess-free draining.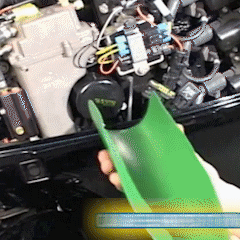 Made with high-quality rubber and aluminum alloy so you can easily deform or fold into any shape you want to create a leak proof seal and it is also durable and heat resistant. With this tool, you can create a custom funnel perfect for draining oil filters that's hard to reach without making a dripping mess on your engine's surrounding parts, or transferring liquids, oils, fluids, and dry ingredients successfully into bottles or containers without spilling all over the table or counter.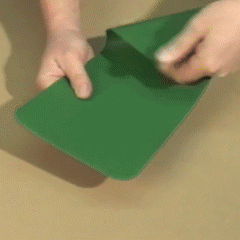 HIGHLIGHTS:
Flexible funnel system for draining liquids

 - Designed for easy folding and molding into any shape you want to transfer liquids or drain oil and fluids without making a mess.

Adjustable and easy to use

 - Simply shape the tool into a custom funnel or molding the edges to fit perfectly around filters or drain and create a leak-proof seal to keep off oil from dripping or spilling into engines and its surrounding parts.

Wide scope of application

 - Great for draining engine oils and fluids, gasoline, and can also resist household chemicals and resins, as well as battery acid.

Multifunctional

 

- Used also for a variety of applications like diverting water dripping from a pipe, filling fertilizers containers, and replenishing bird feeders.

High-quality materials

 

- Made with aluminum alloy encased with premium rubber that can deform easily into different shapes while being able to withstand high temperatures and is also durable for long-term use.
Easy to clean and store

 

- Simply wipe the tool clean and store it flat or roll it up into any toolbox.
SPECIFICATIONS:
PRODUCTS INCLUDED: