Here is a bottle that will be a great change from your ordinary, daily medicine/pillbox and plastic water bottle. Take your pills everywhere you go and NEVER FORGET to take them EVER again, make things easier on yourself. The cap also acts like a cup, making it easy for you.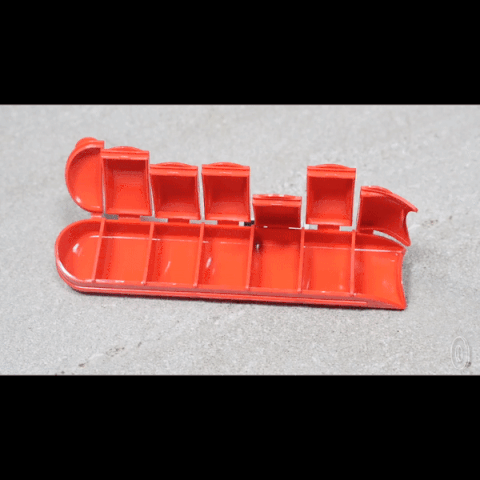 The water bottle holds 20 ounces for you to up with water, juice, or your favorite drink. Along with an easy slide in-and-out seven day DAILY pill organizer that can hold up to 4 large-sized pills in each compartment.
Also designed so the bottle doesn't roll on its side, so you can keep it standing or laying down!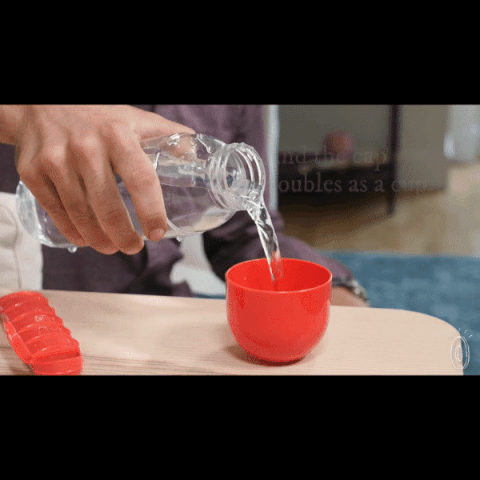 FEATURES: 
ECO-FRIENDLY MATERIAL: BPA Free Bottle-Organizer for Pills will serve you for a long time.
SEPARABLE: The pillbox and water cup can be used separately.
SIMPLIFIES YOUR LIFE: Pill organizer is put into the bottle and you will have water to swallow pills
NO NEED TO REMEMBER: 7-day pill organizer keep better track of your medicine. Perfect for Seniors
ALL PILL SIZES FIT: Perfect for all sizes of Pills/Vitamins/Fish Oil/Supplements/Multivitamin
PACKAGE INCLUDES: