Grab your Discounted  Pet Carrier Backpack while the Summer Sale is on!
Ships Direct From Our USA Warehouse+Buy 2Free Shipping
Additional 10% off using MY10 at checkout
Do you come home to a bad dog?
Need to carry your dog through the subway system?
Want to bring your dog with you wherever you go?
Does your dog love to hike with you but can't last the entire trip?
Give your dog the thrill of its life as it accompanies you throughout the day.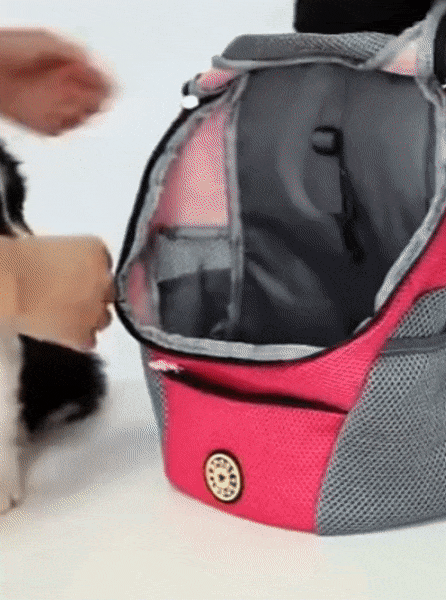 The Pet Carrier Backpack will bring joy to both you and your dog. 
It simplifies life for both of you and saves you lots of hassle and energy in the long run. And best of all, your dog won't be so lonely at home waiting for you.

Carry your dog safely and securely, up to 66lbs!

Great for subway walking, cycling, shopping, and other all-day activities

Reduce shredded pillows, paper towels and toilet paper at home
Features:
Stop Overheating! The Pooch Sac is made from breathable, mesh material to keep your pet cool in any weather so you'll never have to worry about them overheating!
Protect Frail Pups! Whether your pooch is old and immobile or just can't last on the long hikes, the Pooch Sac is here to protect. Your furry friend will feel cool, calm, and comfy snuggled into the special pouch made just for them.
DESIGNED TO KEEP YOU AND PUP COMFORTABLE & SAFE!

Plush shoulder pads for a comfortable carry

Thick Rest Bottom Pad to make your pet safe and comfortable

Snug fit to prevent wiggling pups

Here's How To Use Your Pooch Sac